CALL LAKE CITY FOR SAME DAY SERVICE
24/7 Service. Free Estimates. Great deals when you mention our internet coupon. 702-293-4757
Air Conditioning Maintenance Services
Free Estimates & Consultations
There's nothing worse than roasting in the Las Vegas sun. Nevada has some of the hottest summers in the country. Maintaining your Air Conditioning unit is essential for making sure you and your family are comfortable during the dry hot months in Nevada. Scheduling maintenance on your air conditioning gives you the relief you need!
We pride ourselves on providing, courteous, timely services – doing everything within our power to complete all repairs the very same day. We are so committed, we have customer service staff available to answer service calls, 24 hours a day, 7 days a week.
Call Now!
Annual Maintenance Program
Extend the life of your Air Conditioning and Heating Needs with our Preventative Maintenance Package. For only $90 a year Lake City Air will make sure your home & business is protected.
Our Annual Maintenance Package Includes:
Spring Service focused on preparing your air conditioning system for summer.
Fall Serviced focused on your potential heating needs.
Fully License Technicians
VIP Warrantee
Sign Up Today!
Our Commitment to Customers
Lake City Air prides itself of never cheating the customer. We will do everything possible to save your existing air conditioning at a fair price —unlike those other AC Repair services that needlessly push for a replacement system.
We understand that a repeat customer is worth far more than a "quick buck", and we are very grateful to our community that comes to us year after year, knowing we will always treat them with respect and the attention that each household deserves. We can handle any job, and we have the expertise to see it done.
Our Technicians are Fully Licensed
All Lake City Air's technicians are fully licensed, E.P.A certified, and FBI background checked for our peace of mind as well as yours. We are constantly up-to-date on the latest technical equipment, and there's nothing we haven't seen before. Lake City Air has multiple service vans for fast response, to ensure that we are properly equipped to service all of Las Vegas, Henderson, and Boulder City, NV.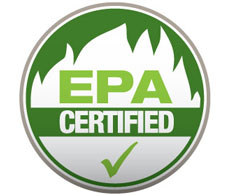 Don't settle for questionable technicians without the proper know-how and tools to get the job done. At Lake City Air, you won't have to second guess our expertise. You can rest assured that the job will get done right the first time in a timely fashion.
CALL LAKE CITY AIR TODAY
Call Julie Hamel for FREE, Friendly Phone Advice at (702)293-4757 – 24 hours a day, 7 days a week, or email us at LakeCityac@embarqmail.com, or book a free consultation through our website.
Maintenance Service Request